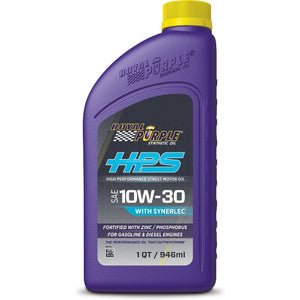 Royal Purple : ROY31140
SKU:
ROY31140
MAXIMUM WEAR PROTECTION - Exceptionally high film strength dramatically reduces engine wear and engine heat so you can extend the life of your engine.
IMPROVED PERFORMANCE - Improved sealing between the piston ring and cylinder wall maximizes horsepower and torque and optimizes fuel economy.
BETTER EFFICIENCY - Exceptional oxidation stability extends oil life as a result more miles driven between oil changes saving you time and money.
CLEANS - Advanced synthetic solvency reduces engine deposits and keeps engines clean, thus increased fuel economy and engine longevity.
ADVANCED PROTECTION - Protects valve trains using roller or flat tappet lifters that require added protection due to high lift/ high ramp rate camshafts.
SUPERIOR CORROSION PROTECTION - Furthermore, maximum protection extends engine life and ramps up efficiency.